First off, I know its been a long time since I've been on the boards... Life kinda got in the way with my son being born, so he took all precedence.. lol
Anywho... I still have the Durango, and it still has the blue set-up on it (51" FedSig Valor, 911ep TDWL39 in the grill, Feniex B/W Cannons in the reverse lights)
But this is a different build for the Durango... Recently I got promoted in the
FD
and given clearance to run reds/siren, so here's what I got (so far)...
Front:
- FedSig ILS, all red, was a solid bar, but I custom split it to fit my windshield. I was nervous that my tint strip would effect the light, but it punches through no problem and hides it nicely... lol
- Whelen
UHF
-2150
HLF
Sides:
- Feniex T-300s, R/W/R, custom made by me using dummy T-4 heads running off of a Whelen ULF-44
Rear:
- FedSig ILS, all red, only had to some slight trimming to the outside edges of the shroud/frame, and remove the outer reflectors to get it to fit. I may try and trim the reflectors and get them back in the bar. Tucks up perfect on the top of my liftgate.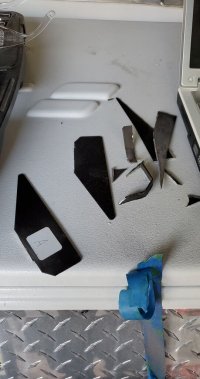 - Feniex Cannon 360s, red, in the tail lights.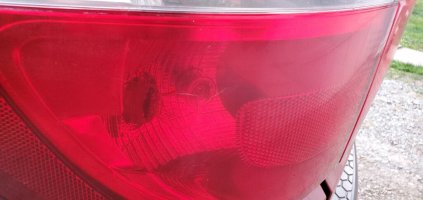 Controls:
Feniex 4200 (for now)
Currently for a Siren I'm running a Sho-Me (I believe) undercover siren (that I found in my menagerie of equipment), and a Whelen Speaker on the Whelen Durango bracket. I have the A/H run off my Feniex 4200, and I found an ON-OFF-ON switch to run the siren tones until I can find a different siren/light control device. Thinking of a CenCom Just so I can have a PowerCall type siren... (Flame all you want, I like PC)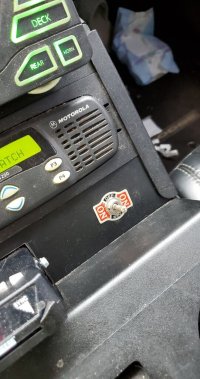 Waiting to be installed:
- Feniex F12 Apollos, R/W, to be installed under the mirrors
- Feniex Fusion 180s, R/W, to be installed on my 1075 License Plate Bracket for Intersection Warning
Still Want:
- A pair of grill lights... Not sure what I want for grill lights, but something with a large footprint
- Siren/Light controller. I want to keep my 4200 and use that for my Blue set-up and get something separate for my Red set-up...
And of course, what you've all been waiting for... The Video!!! I'll take a better one in a few days, this was just a quick walk-around...
And yes, I know that one head on the drivers side of the ILS is out... I've tried everything I could to get it to work, but I think its a dead section... So if anyone has a line on and ILS Inner Drivers side board, I'm interested...