***This post updated with most recent pics/videos***
Some ideas on grill light installs on a Dodge Charger. This is a 2013. The grill lights are dual color Feniex Fusions, installed on a custom bracket I made, attached to a Whelen siren speaker bracket. I also tinted the lenses using Rustoleum lens tint and clear coat. Works amazing and makes it blend in much better behind the grill. Heres some videos and pics; enjoy, and feel free to ask more questions or request more pics.
I have 2 modes; one is all blue, the other is blue/red. It is all controlled by a Whelen HHS2200 handheld siren/controller mounted to the right of my steering wheel. In hindsight, I wish I would have hooked up the S/T/T lights to flash instead of the rope LED's, but I don't think its big enough of a deal to go through all the work un-doing how it is now.
Summary of Equipment:
Front:
- 4 Feniex Fusion Dual Color (R/B, 40 degree)
- 1 Feniex Fusion 200 Dual Color (R/W - B/W, 180 degree)
- 2 Whelen Par28 all blue LinZ6 3.5" fog lights
- Soundoff Signal ISO Model Solid-State HLF
- Feniex Triton 100w Siren Speaker
- Whelen HHS2200 Handheld Siren controller
Rear:
- Able2/Sho-Me 11.1005stt.chg TLF hooked to Rope LED's
- 2 Whelen Ion Trio R/B/W (smoked lens)
- 2 Feniex Cannon Dual Color R/B in reverse lights
- Feniex Fusion 600 Dual Color Blue/Red (All 40 degree optics)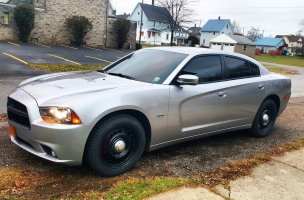 Blue mode loses the HLF, and the 200 flashed B/W instead of R/W
Blue mode loses the Ions, and the Rope LEDs, and only flashes the 600 in all blue, and the Cannons in all blue
I have since changed the pattern on the 600 Blue mode to match the pattern in the above red/blue mode video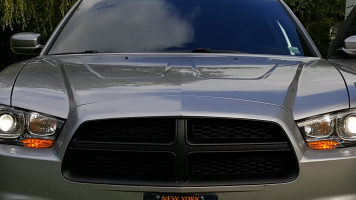 Also, the rear license plate lights are Whelen Ion Trio's (smoked lens) that turn on steady white with the reverse lights (the flickering has since been corrected with a relay).
Last edited: