Evening all. Wanted to start this thread tonight. i'm heading to the dealer tomorrow to pick up the black PIU grill and the wheels. i'm taking a road trip this weekend and wanted SOMETHING in the rear for now. i have 4 of these TIR4 cheap asian lights that i had bought a while back before i knew better. shoulda known 4 for 40 bucks was too good of a deal
. anyway heres the start and these are definitialy temporary. id be surprised if they make the weekend. im gonna start from scratch and get good quality product as i can. i will update this thread whenever i add to the truck.
if money were no object Master plan:
Feniex 4200
Feniex 600 dual stick in the rear RED/AMBER
Feniex Cannons RED/AMBER rear RED/WHITE front
Feniex fusion surface mount 40 rear lic plate 1 red 1 green (no blue for me, but want the color contrast for safety)
Feniex 200's dual color RED/AMBER rear side windows
Feniex Fusion pass side visor dual color RED/WHITE with flood option
Whelen Ions or microns for the grill and pockets in the headlights x4 White or Red
Feniex Fusion surface mounts dual color RED/WHITE front lic plate intersection lights
now accepting donations....
trying to talk the wife into the stick and a mini controller for now. but until then sad china lights for me. added a pic of my permit too, i know how rare it is for "Just Security" to have response ability but it is not as BS as it sounds.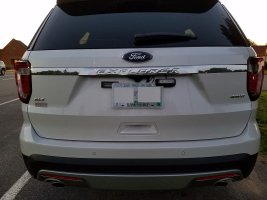 that's 1 sad Asian red LED mock-up with homemade bracket. better than nothing for now other one and quick temp wiring and im off.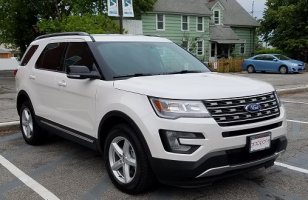 Stock 2017 Ford Explorer XLT - Pre Upfit and mods
stay tuned!!!!!