I recently added this FEDSIG 22H Mini AREO in Amber, gear driven version.
It cleaned up nicely and works great.
Thinking of changing the domes out for red/clear, but I don't have much amber stuff in the collection, so its a nice change. Late 80's vintage by the date on the motor.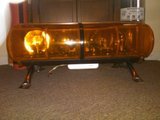 I know this is an old post but I have now received RED lens for it and wanted to share. Bought the lens used from another member here but I think they look great on my mini AERO, see below as of 3/14/12.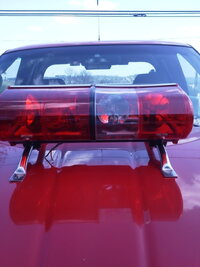 All RED now with the exception of the one front clear panel shown.
Chris
Last edited by a moderator: