Bonus deal - take everything here ($530 when added all up) for the discounted price of

$400

shipped or best offer. (use them, resell them for a profit, whatever, just save me the hassle of packing everything individually and save!!!)

Have some various items up for sale, trying to clear room out of the closet. Not sure, seems like emergency equipment keeps accumulating in there. I should get that checked out. In the mean time, consider the following: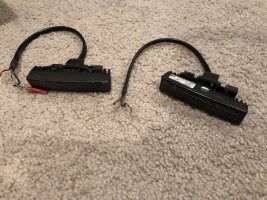 QTY 2 SoundOff Signal Ghost multiple mount B/B LEDs - these were treated with a spray tint that allowed them to blend in behind the grille. Barely affected the brightness, but definitely contributed to a stealth look.
$100 shipped for both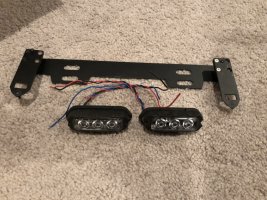 QTY 2 Feniex T3s in B/B. I bought these used a few years ago, and never used them myself. they both work, and I'll throw in the license plate bracket I have for them as pictured.
$50 shipped for both lights & the bracket
QTY 2 Whelen Single Avengers in B/B. Used these for a while on the front headliner of a car, worked well.
$60 each or take them both for $100
QTY 4 Whelen LINZ6 LEDs in Blue. These need some cleaning up, so I'll let them go cheap.
$25 each or all 4 for $80.
QTY 4 Whelen Vertex LEDs in Blue. All in good condition.
$35 each or all 4 for $115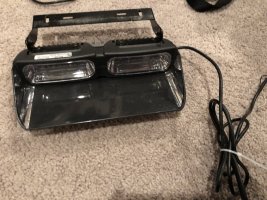 QTY 1 Whelen Dual Avenger in B/B with headliner bracket. Good condition.
$85 shipped
Everything seen here is sold as-is with no warranty or guarantee implied or expressed.