Hey y'all!!! Been a while, but I'm back and I have a bunch of stuff that needs new homes...
Here we go!!!
Items I'm interested in for trades are listed at the bottom...
CHECKING INTEREST
I'm toying with the idea of removing my Gamber Johnson Console... Anyone possibly interested if I do remove it...? I'm thinking around $150 shipped or $125 local pick-up/meet...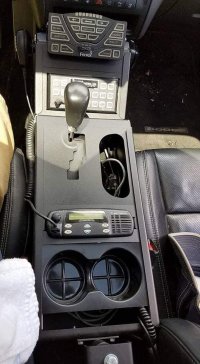 ____
- Feniex Titan T-1000 (Original T-4 version) - All 40 Degree "spot" optics. I got it factory refurbed about 3-4 years ago and its sat on a shelf ever since. Factory full length power cable, no mounts.
$150 Shipped OBO
____
911EP TD28 - Red/Amber/Blue, about a foot of cable. Works great. (I know its a wierd color combo, got it with a combo deal a while ago) Has left right and center out arrow patterns plus 3 warning patterns.
$100 Shipped - OBO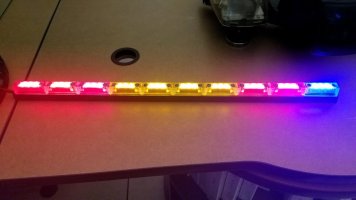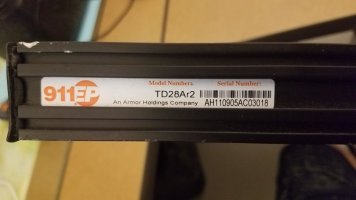 ____
- Federal Signal CN SignalMaser 4-Head Stick Internals - Blue/White (Blue or Blue/White warning, White Flood) Comes with a power/ground pigtail, just need a CAT-5 Cable and a CID box an you're set for a custom dash/deck light.
$120 Shipped OBO -
SPF
____
- 4 Federal Signal Viper EXT Lightheads - Blue, comes with mount bezel
$45 Shipped for a pair, $75 shipped for all 4 - OBO or trade for comparable red LED heads (Whelen, Federal Signal, Feniex, etc)
____
Federal Signal 54" Legend Tops
$50 Shipped OBO
____
Federal Signal Legend TakeDown ROC Boards, depopulated comes with Cables
$20 Shipped for the pair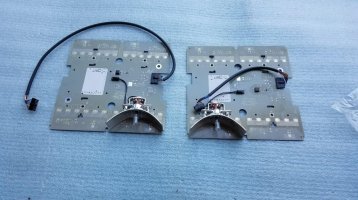 ____
____
Federal Signal Legend Inner ROC Board - Converted to Blue by our own Wilson, populated front, de-populated rear, comes with cable.
$20 shipped OBO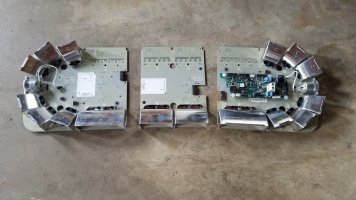 ____
Federal Signal Legend Control Board
$15 Shipped OBO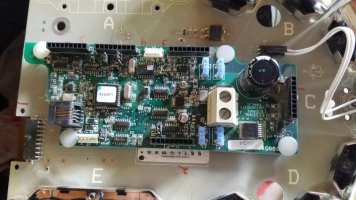 ____

____





Trade / Wanted Items:
- Pair of Red or Red/White Feniex Cannons:
I have a pair of Blue/White ones (used for used, Currently installed and would need to receive the R/W ones first since they are my reverse lights)
- Red LED Grill Lights and Dash/Deck Lights:
I have my above listed Fed Sig Viper EXTs I can trade.
Paypal preferred
Thanks for Looking guys and Gals!!!
Last edited: