I wrote a short comparison on knockoff-domes from China vs. original domes from the US.
The question over at the sondersignalanlagen.com forums was, if it's possible to replace the original domes from US lightbars with cheap knockoff ones from china. A member sent me a MX7000-knockoff and a Streethawk-knockoff dome. The originals are in my collection.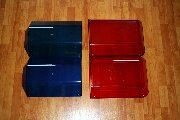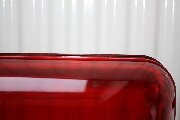 To make it short: It's not possible to replace the original ones with the knockoffs.
If you wish to read more details and see more picutures, please use google-translate to translate my website:
Google Übersetzer
Feel free to ask any question. I'm going to subscribe to this topic and will answers questions, if I can.