Just Another Faceless Member
Silver Supporter
This is another installment in the series, "DIY Emergency Signaling", brought to you by JDI.
Today we build a mini-lightbar. We'll start off with this water-resistant enclosure; easily obtained at your neighborhood grocery store.
That's right, it's a container to keep your opened loaf of Velveeta® cheese fresh!
(Please, no comments on how this project is cheesy.)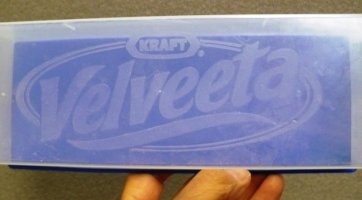 In the next installment of this article, we will be taking the motors from discarded cassette tape players to build the small rotators to fit inside your lightbar. Be sure to return to this same place next week (or thereabouts).
This was a public service brought to you by JDI – The Company that Cares. JDI is not affiliated with Kraft Foods, and was not paid any consideration for promoting their product.