Excalibur 2 strobe heads
As the title stated, I parted out an Code 3 Excalibur.
I have the following items for sale :
- 2 big strobe heads ( 1 head have a loose wire. He needs to be soldered)
Make your offers, I don't need these parts anymore.
I can include ground shipping for a quick sale and I can make a bundle price, go see my other listings.
List Date: 3/11/2017
For more info, click here to view the original listing:
Excalibur 2 strobe heads
--------------------------------------
This item is no longer available.
--------------------------------------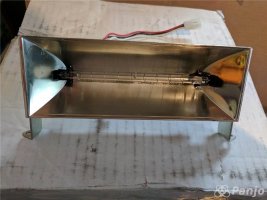 Last edited by a moderator: