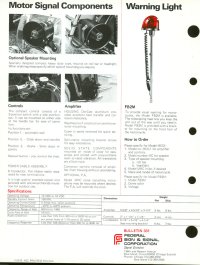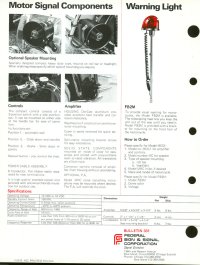 Following is my stab at the history and products of the Federal Fire Ball family. I hope to make this a good reference thread.
Similar to the ROTA-BEAM Family History thread in the pinned section, it will be a work in progress, and will be updated and edited as necessary, to improve with any new info provided by other members or myself. Please post your information, or PM me, and I'll add your info in the posts below.
The Federal Fire Ball is probably the most popular and most imitated portable warning light to this time.
The first production run of the Federal Sign And Signal Fire Ball "teardrop" light was in August 1956 and was mfg. through 1991, in the "teardrop" design. Not a bad run.
The first model was FB-1, series 2A12-12 Volt and 1A12-6 Volt. (This may have changed, see post dated 1/25/2015, on page 7, for earlier model S/N 2A10. In the pictures and text please note the differences between the 2A10 and the 2A12). The 2A10 may be the 1st Fire Ball put into production. This is the 1st and only 2A10 that I have seen in over 50 years of collecting.
The domes on these earlier version 1 Fire Balls had a darker color, Ruby Red, Deeper Blue, and Darker Amber, and had no number or letter markings on them.
Below are some of the early Federal FB-1 brochures, and product bulletins with dates starting November 1956.
Last edited: