I saw one of these things are a regional training event, and I thought it was pretty bright. So, I wandered down into the bowels of ebay and bought the cheapest one I could find. On the listing, it never mentioned "Federal Signal". The description was "16 LED warning light". I think one of the pictures in the listing showed a FedSig label. I figured they just used a picture from FedSig's website. I paid a whopping $18.
After a couple of weeks shipping from China, the following is what I got.
Packaging: LOL yeah, right.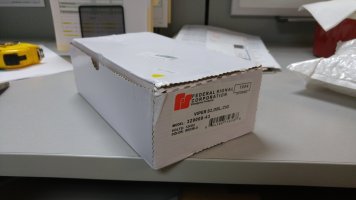 In the box: 1 warning light, 1 flashback shield, 1 mounting bracket, 3 suction cups.
[Broken External Image]
:
http://[URL=http://s1148.photobucket.com/user/vonirkinshtine/media/Adventures in firefighting/20170413_151615_zpsogwozbax.jpg.html][IMG]http://i1148.photobucket.com/albums/o578/vonirkinshtine/Adventures in firefighting/20170413_151615_zpsogwozbax.jpg
Close up of LEDs: Solder joints look good enough. The diodes don't look that great. A lot of surface imperfections on the lenses.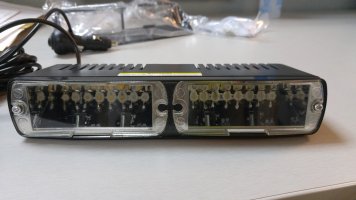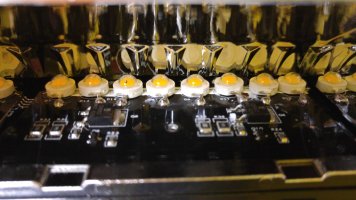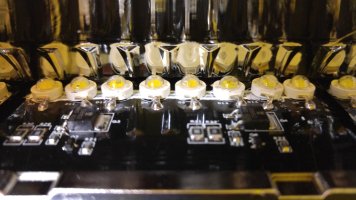 I have it running on a lab power supply right now. I'll turn it off for the long weekend. But when I get back to work next week, I'll let it run for a full day and see how it does.
Initial impressions are that it is friggin' bright! Video to come soon.
Last edited: