Site Minion
Platinum Supporter
Have been doing some buying/selling/trading and figured I should post some updates.
I got this Dual-Comm from member bkulibert. Initial power up, only one rotator was working, and the domes were shot. I already had replacement domes, so that was an easy fix. Reconnected the power wire on the second rotator and installed a new Signal-Stat 537 flasher and it works well enough for a video and to go in to the collection. The grill on it does not have any speaker holes cut out, and it is apparent from the inside that a speaker was never installed.
If anyone has leads on a new Signal-Stat Dual Comm label
for the front of the bar, let me know!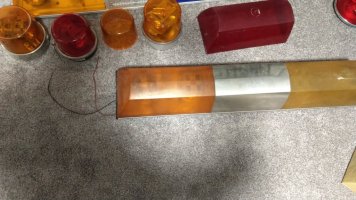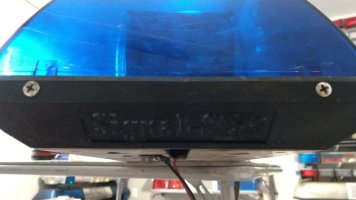 The pale amber dome appears to be a clear dome that someone either painted or put a cheap film on. It is peeling off, so I may have a salvageable clear dome. Any tips to ease that process would be appreciated, as scraping it will be a pain