DISCLAIMER: I am by no means a professional in any field of electronics. Everything done is at YOUR OWN RISK. I will not be held liable if you break your light head. Follow all instructions carefully. If you have any questions PLEASE ASK BEFORE YOU DO.
Hello, I'll be giving a short tutorial on how to turn your Viper S2
NON-SYNC
light head into a sync-able version. I have only tired this on the 329000 models.
1. Identify if your light is a candidate for this tutorial
-Remove the two front screws on the front of the light head and carefully remove the PCB from the housing.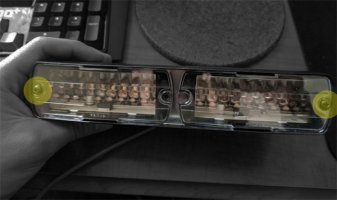 -Identify if your unit has a
4 PIN PLUG.
If you do have a
4 PIN PLUG
then your unit could possibly be synced (The fed sig techs I've spoken to said it also depends on the year the light was produced. The one in this tutorial was produced 2007).
2. Create a new plug for the PCB
2a. Supplies
-Purchase 22 AWG 4 conductor wire. It makes it easier if two of the wires are RED and BLACK.
-Purchase a new
PLUG
and
CRIMPS
(Buy extra crimps because they are easy to destroy)
2b. Crimp the wires into the plug
-With the clip on the plug
FACING AWAY FROM YOU
, crimp the wires into the plug
IN THE PROPER ORDER (RED, BLACK, COLOR A, COLOR B)
**Wire all your plugs in the same order or else it could damage unit or create problems syncing**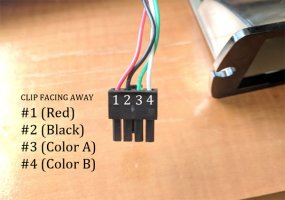 3. Test your light
-After you have properly crimped the wires into the plug, Reassemble your light and test the unit. The only way to really test if its synced properly is to have two units with the same wiring and plugs. I have attached a manual for the 329000 where you can find how to set up the units to be synced.
Reference photos