Senior Member
Silver Supporter
Sup all I have a a part that I do not need, hoping to turn it into something I do need..
See this thread..
Right then.. First time caller, long time listener.. in pretty much any other forum other then Vintage. I have a Whelen Liberty bar.. SX? LFL, OMG WTF BBQ.. I'm playing dumb. What I need to do is return to service as the light has been worked on before and I want to make sure I am ordering...

elightbars.org
Lighthead tested and works, tabs were broken off so that would need to be modified.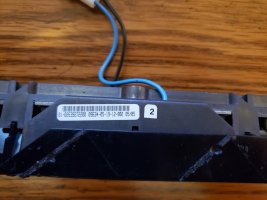 What I am looking to do.. Trade for LR-11 LED lightheads, or Blue Lin4 Lighthead, or Amber Lin4 Lightheads.
+/- any $$ to make things square.
Thanks,
Rob