Hello,
I need to replace the melted/hacked up harnesses for a Whelen Liberty Duo I/O Board that was sold to me. The part numbers I need are either:
46-0786873-00 and 46-0786873-01
or
46-0786873-02 and 46-0786873-03
Whichever one of those have the white ground wires instead of the black ground wires... I'm unable to tell from the Liberty Duo install guide which ones are which.
Pictured here, they are "J10" and "J11 & J12"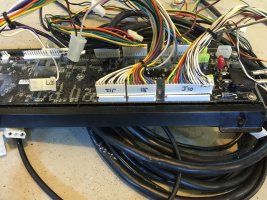 Untitled
by
C-GCLL
, on Flickr
Last edited by a moderator: