Junior Member
Original poster
Here are a collection of MPDC vehicles covering several generations of vehicles that are currently in use (and soon to be released).
2003(ish)-2006 Ford Crown Victoria's used FedSig Vista lightbars with strobe upper level. 2003s (and earlier Vistas) had halogen flashers, halogen takedowns, dual strobes in the lower center module and halogen flashers to the rear. Later Vistas generally used Gen 1 LEDs with halogen takedowns and intersection strobes. 2004s had a single flash pattern for the forward-facing LEDs. 2005-2006 had a multi-flash pattern for the forward-facing LEDs.
This is a 2004 Ford Crown Victoria. It has a FedSig Vista with second generation strobes (rounded modules) and lower level Gen 1 led flashers. The outer most led flashers on the front and rear are "cruise" or "Position One" lights that officers are supposed to have on at all times while on patrol.
Position One lights then Position Two/Three lights
Some 2003-2004s (this one included) have Gen 1 LED
CHMSL
flashers from FedSig. Others have individual FedSig Cuda modules on the rear deck. Most have strobe HAWs in the front corners and rear reverse housings. 2005-early 2007s have dual Gen 3 LED FedSig ILS
CHMSL
lights in a Red-Blue-Brake Light-Red-Blue configuration.
In 2007, MPD switched from the Vista to the Legend lightbar. It is an unusual configuration with two blue modules on the left (red) side. The blue module are used in a lower power, steady burn mode in place of the flashing white Position One lights of the Vista generations.
MPD Legend Configuration:
Only certain specialized units have Legends with LED alleys/takedowns.
MPD Crown Victoria with Position One lights activated: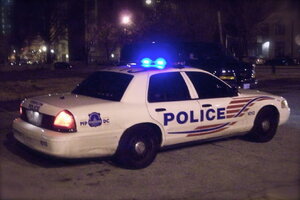 2008 Crown Victorias and Impalas have a full deck (10-head) FedSig Solaris ILS rear deck bar in B-R-B-W-B-B-W-B-R-B configuration.
Video of a 2008 Crown Victoria. Shows Position One (cruise lights), Position Two (slower flash pattern), and Position Three (faster flash pattern). These are the standard configurations for MPD Legend flash patterns.
In 2009, they decided to cut back to just a four head ILS rear deck in a R-W-W-B configuration. MPD stopped buying Ford Crown Victorias in the 2009 model year. In 2010, Impalas were outfitted with the Legend lightbar and a full (10-head) second generation ILS rear bar in the B-R-B-W-B-B-W-B-R-B configuration. The newer model is about half the height as and noticeably brighter than the older bar with more flash patterns.
In 2011, MPD retired the Legend and switched to the Valor lightbar.
This is the configuration for all MPD Valors:
Position One lights on the Valors are the two directly forward facing modules and the outermost rear modules in a steady blue. In the videos with Position One lights on, the lights appear to flicker. They do not look this way in person and are a steady burning light.
Position One: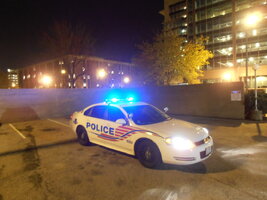 Here's a video of a 2011 Impala showing the standard configuration for flash patterns. Position Three utilizes the "white flash" capability.
Here's a 2011 Impala with non-standard flash patterns:
Finally, here are a few shots of the 2013 Fords that MPD will be transitioning to. They will still be utilizing the Valor in the above configuration. They will have dual LED spotlights. The vehicles are still being outfitted by the shop and their final lighting configuration isn't finalized.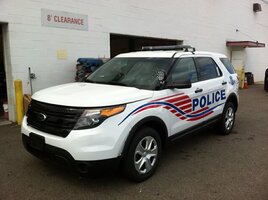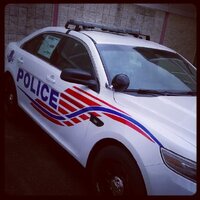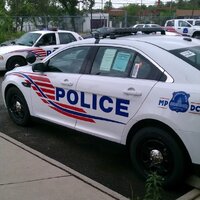 Last edited by a moderator: