Just added my oldest siren yet to my Sireno collection. A 1912 - 1915 Sireno Junior with a short projector. These came out in 1909 with the 12 port flush cover design. It came with a long projector and a short projector. Part of the "Mile Ahead Horn", this little horn/whistle is very loud. Still hits about 112 decibels. These were not sold as sirens for alert use, they were sold as horns for ordinary vehicle use.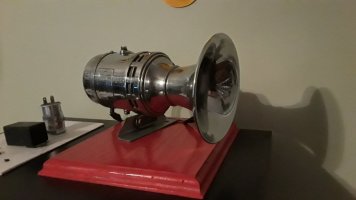 It is just 7 inches long with the projector and has a 3-1/2" fan. At times it was advertised for motorcycle use, or for in city driving of smaller, less expensive cars.
First mentioned in 1909 ads, but is is the first photo I could find so far.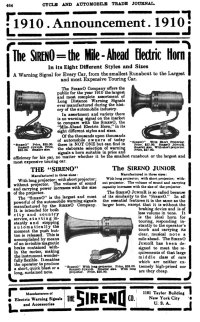 Last edited: