Archive Expert
Original poster
Silver Donor
We saw sparkys review on the blue
.. here's my 1st impression and vids I just took....
So I ordered Red mag mount from U B L..last Saturday... I got a confirmation that my order was placed but never a shipment email... Today I checked their site and it stated "partial order sent". I was thinking ok what does that mean?
Tonight I checked my hidey hole were my mailman places my packages and there it was.
The box it came in.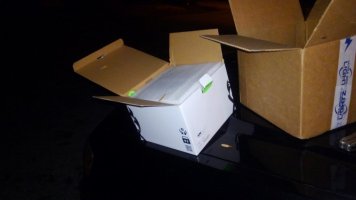 Some assembly,dissasembly, and reassembly required...
The mounting plate was not assembled right. The "tabs" that go in the wire exit hole did not line up properly and were 120 degrees off... I had to unscrew the mounting plate turn it and reassemble....
Then to this..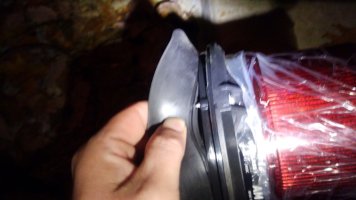 The mounting plate screws are:
A) either wrong size or type
B) to long
The magnet doesn't hold worth a flip... I may reverse engineer it later with a bigger one as it feels like a 10lb pull but it's the size of a 50lb I was told it is not rated to go above 30mph... It'd be hard pressed to push 15 lol... I'm only using it for parades and stationary use for now....
Night time vids..... Turn monitors sideways ..
By itself...
Red vs code 3 green.... I selected the rotate/flash patterns for these...
AM600 vs halogen red firebeam.... Even though the led appears brighter there's nothing like that halogen pop you see
And finally, I added the dash light which wiped them both out..... To the front... Except that pop from the firebeam...
Overall, I'm not overly impressed...but it seems decent for the price... It's slightly larger than the code 3 beacon and it's 3 times bigger than the firebeam... I'll try to do daytime vids tommorow