SOLD
Emptied more tubs. I'm selling all the HOG stuff for $40 - shipped (US only).
Cheaper (shipping) the closer you live to VA, even cheaper if you come by the house to
pick up
.
- Fast speed motor (9vdc) (pulled it out of package to test it)
- Rubber mounting feet
- Upper dome gaskets
- Lower level blackout lenses
- Lower level amber lenses
- Lower level lens gaskets
- lower level lens screws
All are in good used condition. I'm not breaking this lot up. They are already boxed up to ship.
PM me for PayPal payment and/or questions.
Stay tuned for more of these lots-of-stuff for one money sales.
-Pete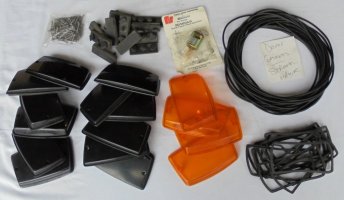 Last edited: