This 49" Liberty is going to be a great lightbar for someone starting out.
It is Red and Blue with Amber TA. Halogen TD and Allys.
We are not able to change out heads at this time so it is sold as is color wise.
Fully tested and all in working order.
Lenses are very clean and clear on this bar, endcaps are a little more oxidized.
$250 Shipped CONUS only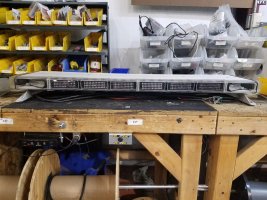 Last edited: