I have always been of the camp that appreciate the ability of Mirror Warning. Depending on the angel of the mirrors, they can work really well as intersectors. "I've seen a lot of the installs already completed!"
Do not fret this will not be of those. If you have towing mirrors and want to install TIR4s or similiar this "How-To" is for you.
Step 1: (Identify what you have)
For this project
Ratchet
#10 (Long Shaft) Socket
High Intensity 4LED R/W
&
Towing Mirrors for 2003-2007 Silverado Truck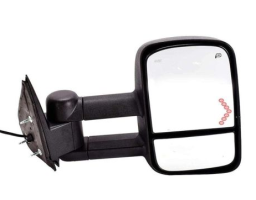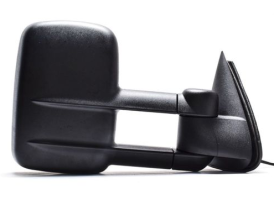 ------------------------
Step 2
Remove Door Panels)
(Most GMs have middle screw (behind handle) & bottom screw (ground facing portion of the Carpet)
Step 3
Remove Mirrors)
(Most Nuts on the Mirrors are a #10)
------------------------
Follow YouTube for removing the mirror glass. WARNING if you are not careful YOU WILL break it!
------------------------
Step 3: Bench the mirror, remove the Hinge Mount Bracket & Hinge Mount (Standard Phillips)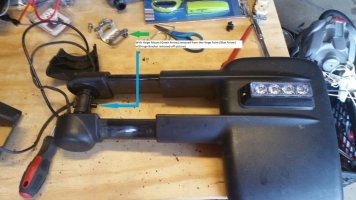 Step 4:
Remarks: The great thing about this mirror IMHO, is the template is already there for you.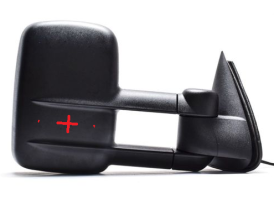 The included shroud screws worked well against this plastic. The cord hole should be about a 1/4" maybe a little bigger (sorry recalling from memory).
Step 5: Run your wires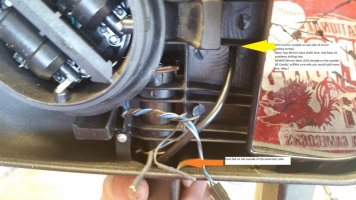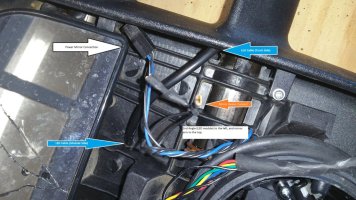 How do I make sure I run the cable correctly? <- Great question, let me demonstrate.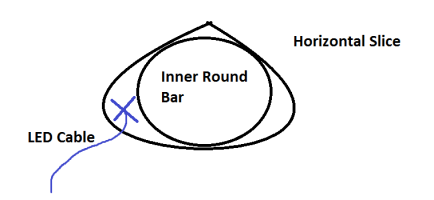 TIP: Make sure the cable being fed into the truck is clean cut. (This is NOT the time to put your connectors on yet)

BENCH: time to BENCH TEST.

Success?

YES

:

Reassemble, and install back on vehicle.

NO

:

Pull cable to ensure no pinches or grounded wires.

(NEXT Install Help: Wiring Up Mirror LEDs)

-JD