Site Minion
Platinum Supporter
Some of you may have seen my thread showing the Dual-Comm that I received with this dome on it. It appears it was originally clear but somewhere in it's miserable existence someone applied paint or a translucent amber sticker on it.
I was able to chip away at some of it, but that route has failed. Tried a hair dryer to heat things up like a blackberry brandy at the prom and that failed too.
I took 80 grit to the entire thing and wetsanded by hand. That quickly peeled the color away, but didn't quite cut through the rest of the paint film whatever. Out of frustration I tried a 3M headlight kit on the side I chipped away at. It made it go from a 1 out of 10 to a 3 out of 10...
Still not satisfied with it, so here I am to wine about it while I crack open a cold one to devise my next plan for another day.
Suggestions welcomed, beer (or whiskey) donations appreciated as I am sure this will further require my time and elbow grease.
Photos of what's going on:
Starting point
After wetsanding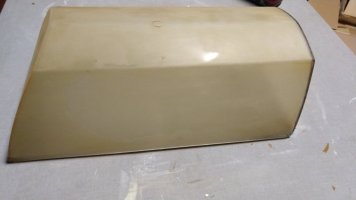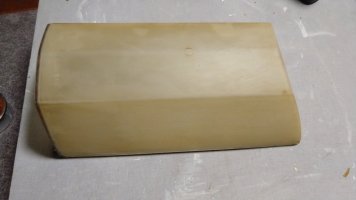 After 3M headlight kit on the one side only