I have 5 pair of aluminum pedestal housings for Whelen 700 series lights. The pedestals are in decent shape; the main defects are scratches and scuffs. I think if you polished them up they would look great. Mounted in each housing is a split R/B Whelen Twin Beam strobe/strobe light. I tested all of them and they work with the exception of one that had the amp connectors snipped at the back; I was unable to test that one.
There is also one extra aluminum housing with a light that has a chipped lens and another newer, plastic housing that does not have a pair. Let me know if you're interested in one of these.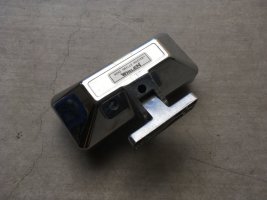 The price is for a pair with flat rate shipping. If you would like to order more than a pair, let me know and I can probably lower the shipping cost.