New items added:
2 Blue Sound Off Predator 2s-  asking $100 shipped a pair.
2 Sound Off XP 63 LED Light, split red/blue. Mounted inside of vehicle and look brand new, they will come with the brackets pictured. Asking $100 shipped for them.
D&R 4 LED HAW system. You will get 2 red and 2 blue 9 LED Haws with the flasher and cables pictured. Asking $125 shipped for them.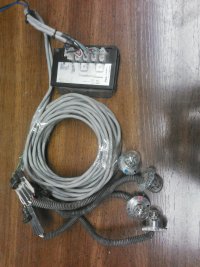 Last edited by a moderator: