READ FIRST :
PRICE INCLUDES SHIPPING/PACKING COSTS
SHIPS LOWER 48 US ONLY, NO INT'L SHIPS, SORRY
ALL PRICES ARE FIRM/BOTTOM DOLLAR
LOCAL PICKUP ZIP CODE 62702.
WILL DELIVER OR MEET WITHIN 30 MILES.(LINCOLN, JACKSONVILLE, DECATUR, TAYLORVILLE)

Selling off some extra parts. Whelen part number D-80452 red with red non frosted top short dome. Minor scuffs and scratches, no cracks or splits around screw holes. Very serviceable dome. Fits 2000series and L20 series strobe beacons $10.

Will also trade for useable clear or amber C3 420 dome.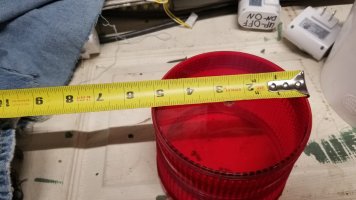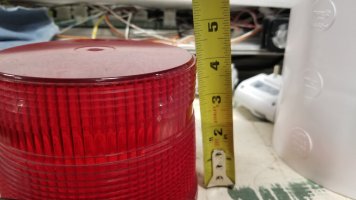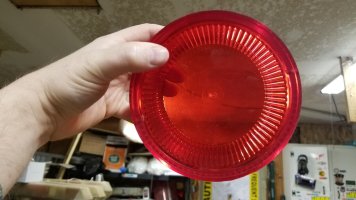 Last edited: