Here is a couple factory pictures of our 2 new Med Duty ambulances that we should be taking delivery of in the next 2 weeks.
The first is a 2011 International made by LifeLine in Iowa. This was ordered in March/April and due to emission changes there was a big delay on the chassis. All M series LED's and has a Pioneer for side scene lighting.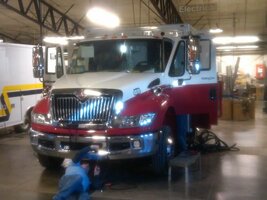 The second is a 2010 International made by MedTec. This was to go on the line as a demo for Foster Coach in IL but due to our needs of another squad immediately we were able to purchase and make the changes we needed inside the box, the outside compartments and lighting couldn't be changed as they had already been cut. Has all Whelen LED lighting and about every option as it was to be a demo.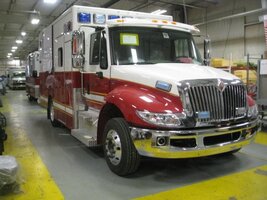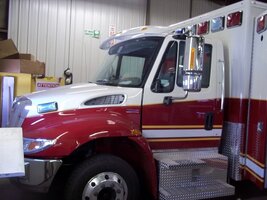 Last edited by a moderator: