I posted some of this on the other board, but I have since updated my truck. It's a 2005 Ford F-150 4x4 that is my personal vehicle that I respond with my volunteer fire department with. I wanted something simple but effective. Up to this point I have done all the install myself.
Equipment is as follows:
-Whelen Dual Talon Red/Red
-Whelen 500 Series LIN6 Red (2)
-Whelen Slimlighter Red/Red
-Whelen 295HF Siren
-Whelen 100 Watt Speaker
Dual Talon is mounted with the factory suction cups under the
RVM
. Slimlighter is mounted to the headliner in the back window. For the 500s, I used a piece of 1 1/4" flat stock mounted to the factory headlight bolts. They look crooked in the picture but they are straight. The siren box is wedged in between the driver and middle seat, while the speaker is mounted behind the bumper (still need to paint the mount). Everything under the hood is loomed together and comes through the firewall at the factory brake pedal location (no interference). All of the LEDs are wired to the Talon's cigarette lighter and wires hidden behind the dash. Now, on to the pictures.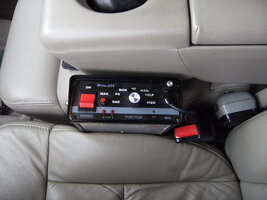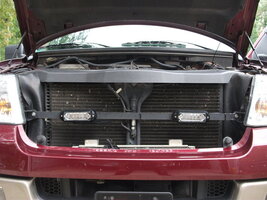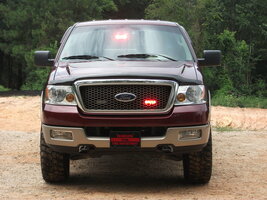 I still want to do a CSP690 and strobes in the heads, fogs and tails. After that, I will probably be done with this truck. Maybe some LIN3s somewhere on the sides. Also thought about adding a second siren speaker, but I don't think it's needed. I hate to see vehicles overdone, and that's the last thing I want with this truck.
Opinions and suggestions welcomed! Videos to come!