Hey gang, how's it going? With the arrival of junior, my wife insisted we needed a more baby friendly vehicle than her Wrangler. And we ended up with this Hemi powered grocery getter. I'll use my Jeep most of the time but there may be instances where I have to borrow hers. I kind of have an idea or two on the install but I'm wondering what kinds of ideas some of you can come up with. This is for Search and Rescue and the lights will primarily be used on scene. We are not allowed to run code unless driving the Rescue Truck so front end warning isn't super critical but still a necessity. We're allowed amber/white to the front and amber/red/and white to the rear and sides. I'm contemplating putting on a brush guard or grill guard and possibly nerf bars. It will get a Yakima Load Warrior roof rack same as all the others. I'll probably set it up similar to the other Jeep, but I am open to any new ideas. I don't want to mess with the front headlights at all but need some ideas for the front of the roof rack as I'd like to try something different than the TIR6's.
Now for the lights that I already have to put on it...
Whelen D6 T.A. in AAWWAA ... will go on the rear of the roof rack
Whelen D4P in AWWA ... for the front push bumper
2 Amber Whelen LINZ6's ... on the front lic. plt. bracket
2 Red Whelen LINZ6's ... on the rear lic. plt, bracket
1 A/W Whelen Dual Avenger .... already in the front windshield
1 A/W Whelen Ultra Slimlighter .... inside rear mounted to the headliner
2 R/W Sound Off Ghosts .... not sure on these
Have a bunch of Whelen TIR3's in A/W/R
Here's a link to my other JEEP, it'll give you somewhat of an idea on what I want to do to the new one
http://www.freeyabb.com/elightbars/view ... elightbars
And some lights I'm thinking of installing are....
a pair of Whelen, Sound Off, or Axitech LED
HAW
's .... for the reverse lights
single or dual avengers in the rear side windows
another pair of
HAW
's or LINZ6's for each side's running boards
NEW JEEP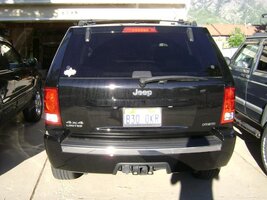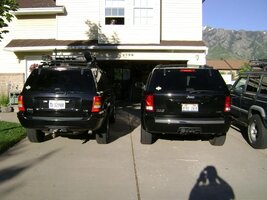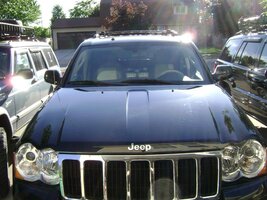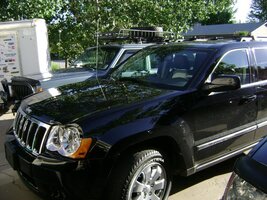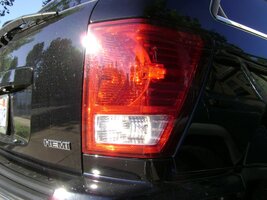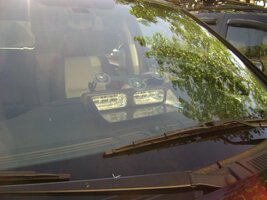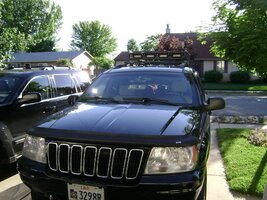 Wife's OLD JEEP