Myself and sniper from Nor Lights are in the middle of building him a mini 2100 using
pods as the leds light heads. I want to thank Mike (Chargerlighting)
for the excaliber frame and Sarah (Priority1) for the bottom and top
2100 mini housings, least but not last Pimp for the pods.
Thie mini will have 4 led red/red pods and 3 led red and some ambers.
Thare pictures below are different stages of making this mini bar.
We still have to snyc the leds and add magnets, just the small stuff
and we'll have another fine inexpensive mini led bar.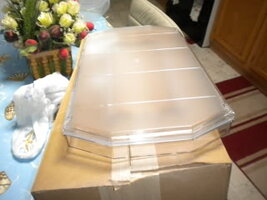 More pictures to come and also a video when the bar is completely finished
Jim Rogers
Northern Lights/Sirens