Senior Member
Silver Supporter
Just finished bringing this one back from the dead, cleaned up and now has the correct F2 dome on it.
The tag is incorrect, my eyes aren't getting any younger but I think its a grote tag.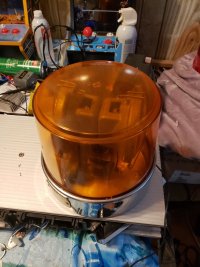 Older model, with Type 2 motor and full round lamp holders. Dome is used, but in good shape. I hit it with some Novus and it started to shine up real nice. Correct 4416 bulbs.
$150 obo.
Plus any applicable S/H.
PM if interested.
Thanks,
Rob
Last edited: