I want this stuff gone! Especially the flashers and Novas!
If you want a package deal on anything, or bulk, I would be more than willing to negotiate!
Star ULB24 R/W, cut cord, with brackets. $300 shipped
Whelen
TIR
D8, R/W, cut cord. Repainted and cleaned. Repaired cracked end cap. $200 shipped.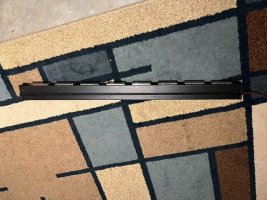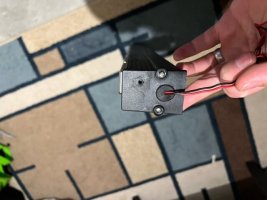 5 Star ULB9E, red white. 4 are hardwire sync models (GR152-RW, Galls model # for Star ULB9E), one is a dash style and can NOT sync (cig plug available)
I cut the cord on two of these and soldered them in-line to make synced pairs. The remaining cord comes with of course! Also all mounting hardware, suction cup, flash shield, perm mount with 3M tape (will retape for you), etc. 50 each shipped, or a package deal of all 5 for 200!
1 pair of Nova Microthins in red/white. I have one bail bracket, can't find the other.
2 Sound off flashbacks, not sure the difference between the two, both solid state, one specifically labeled for the rear.
1 Galls wig wag flasher. Classic back and forth
If you find these prices are ....hopeful at best...please
nicely
let me know, maybe we can work something out
Here is an example video of 2 ULB9E in red/red in my 4runner:
Last edited: