Well, boss said to clear out the closet and do what I want with the lights and light bars in the storage room. Double checked and he said I could take them home if I really wanted'em.
So, we have a mini lightbar, and looks like a
Solarblast 18"
to me. Of course, you can't see it worth a damn during the day, but hey it looks goofy on my take-home, and in all amber.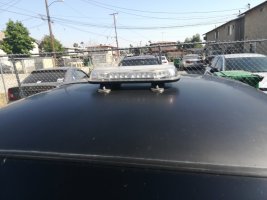 A single Maxxima M20372 in amber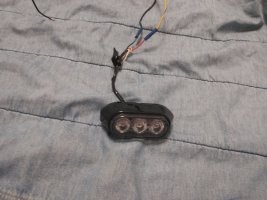 A couple of Ecco ED3706AC both amber/white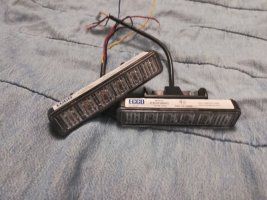 And holy crap guys! Fed Sig Viper!!!!!!!!! i can tell they used the finest of high quality stickers. Amber/white
And a full lightbar. Of course, it's got no name, and the only sticker is faded and so can't identify. But it looks like
this one
to me.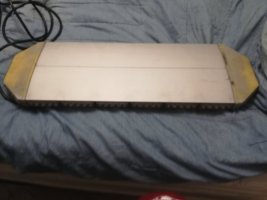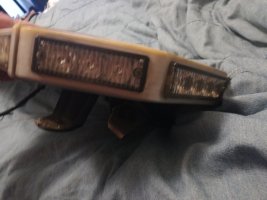 Near as I can tell, it's working, save for one head on the rear, and it needs a control box. Does have take downs and alleys.
Quick question: can you change out the light heads on these things for a better one? Like say, tossing in some light heads from SnM, vs the garbage from UW? And I don't imagine so, but do I need to use the control box from them? Maybe make something out of nothing from these.