Its very easy to make your own 2100 series 2100 bar.
depending on full size or a mini, even a 36 inch.
All starts with a code3 excaliber bar, first strip the bar of the domes
then the rotators. This will leave you will an empty bottom excaliber
housing. You then have to decide what kind of led units your going
to use, such as pods, whelen 500 ect,.Easiest way to attach the led
unit to the bottom of the housing is using the 3m two way tap.
This tape works excellent as it with stands the the heat from the
sun after your bar is cmpelted and is mounted to your vehicle,
Once your leds are mounted insdie of the frame you have a couple
way of changing the flsh patterns, wither by using the self contained
pattern or you can set your leds to steady burn pattern and used a
aftermarket flasher. once your leds and mounted and set to flash
its time to get a set of flat top cover and attach.I used the mounting
feet that cam with my excaliber bars. Making your harness is very easy
and this light bar car be operated off using a cigarette plug.
On mini bars I highly suggest you use at least 6 95lb magnets
Hers is s list of places to get your stuff needed
excaliber bar full size or if you want a 36 inch, remove the middle.
mini excaliber , you cab wither use a regular mini excaliber bar
Sarah from Priority1 can get empty mini housings, flat domes
for your project.
Charger lighting is a very good source for the mini excaliber
frame.
Clear , brand new bottom housing and flat top for a mini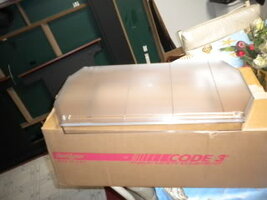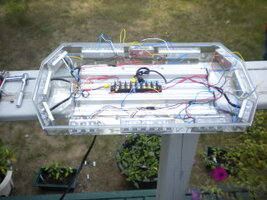 making a mini with a new housing, which is on snipers truck
below is pictures our the process of making you own 2100 bars
This was my first min excaliber with rotators and leds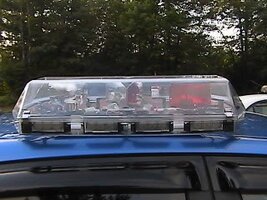 (24 inch)
This is what the mini looks like once stripped of rotators and domes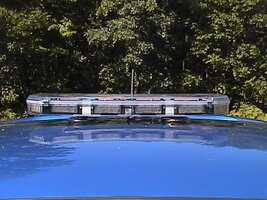 here are pictures of a 26 inch 2100 bar
Many thanks to Sarah from priority1
and Mike (Charger Lighting).
Burt Green (Pimp)
Any one needing help with making one of these bar, please feel
free as I have no problem guiding you thru the project.
The best and least expensive leds to use was pods
Some videos available by request.
Jim Rogers
Northern Lights/Sirens
deputychief301
Pods are the future :mrgreen:
Last edited by a moderator: