I am a Volly FF/EMT in Iowa. We are allowed blue for FF's and White for EMT's.
First is my truck, a 1989 Ford F150 XLT 5.0 auto. Has an ECCO brand strobe minibar, 2x Whelen LIN3's in blue on the rear of the topper, 2x ECCO brand amber TIR3 style heads on rear of topper, and two PAR36 tractor lights mounted to the bumper set up for wig-wag and steady burn.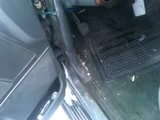 This is my 2007 Ford Focus ZX3, 2.0 Liter I4 with 5 speed manual. Has one Whelen B/B dual talon mounted on headliner on passenger side, and one throw lite. During the winter I use a Star 201ZM single flash strobe. When it is warmer out I use a Halogen ECCO vacuum-magnetic mount beacon. The belts in the ECCO doesnt like the cold so much.
The first pictures are from 2007 when I first bought it and put mini-phantoms in.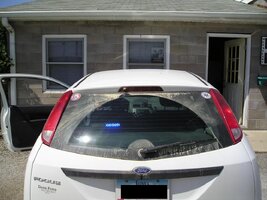 The current setup.