Hello again fellow collectors,
I have here a early series Federal Signal Aerodynic model 24CA. This was a lightbar i originally picked up from U-MAN some time ago. I noticed it right away because of the cast aluminum
par
36 holders. It had scratched domes, had one
par
holder hanging down and was full of Bondo dust. It really didn't look like much but trash to anyone at the time, but i knew it was a diamond in the rough! I disassembled it, cleaned it and rebuilt it. I didn't powder coat anything this time, as it was not needed. The frame was the early silver type. I of course had the mounting brackets and speaker cover mirror polished, which made the bar in my opinion. The domes were of course polished by RYAN (dome nameplates were missing, so i put new ones on). they turned out beautiful! Let me know what you think. (Moderators: please do not combine my posts as they are two separate stories)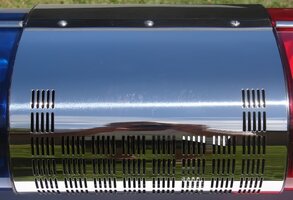 [Broken External Image]
:
http://i734.photobucket.com/albums/ww341/eric6913/24CA4.jpg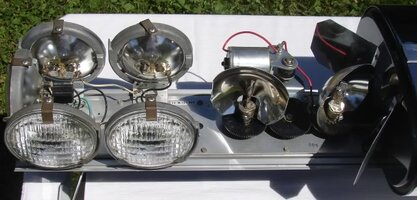 As always, thanks for looking and stay tuned fellow Beacon lovers..............