New install in the shop today brand new Ford F-150 equipment is as followed.
This truck is used for AG's office here in Mississippi.
Grill-code 3 xt4 blue
Visor- Feniex fusion with takedown blue
Rear window- 4 sho-me model 10.4322 led lights (4 head) blue
Tail lights-whelen
Radios- Motorola apx 6500 remote head setup 700/800
Kenwood TK780H highband.
Everything will be mounted on a sho-me 4 position equipment rack.
I will add pictures of the install as I go. As of now all light are installed, now to begin the wiring. Let me know what you guys think!.
FYI all lights were removed from a previous vehicle to be reused.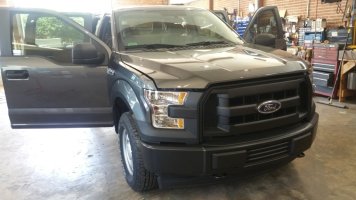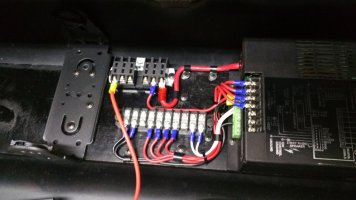 in process of running wires
I won't be able to finish until Tuesday but all that's left is mounting the radios on the equipment rack and installing two antennas.
Last edited: