We posted a poll on our facebook page about which color people wanted specials run on today. Red/White won with GREEN (of all things) coming in second. I figured we might as well share the specials here as well.
These will be on a first come first serve basis and we are most likely going to be selling what we have in stock.
Also as part of this sale, we will be offering the Feniex Typhoon Siren and Mini 4200 for 0% off. THIS SALE ENDS TODAY.
The first of Red/White Product Specials will be the Star ULB9s in red/white. Lets see... Sirennet has it for $132.40... so how about $66.20?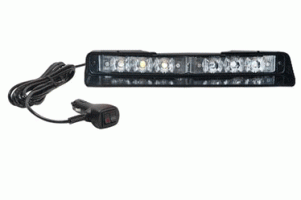 Last edited: