Senior Member
Original poster
Silver Donor
So to wrap what I pulled back from my OH/Western PA trip.
I present the rest of the crap..
Lets start with the crap..
Edge 9000 looks to be mostly complete, I'll clean it up and part it out. If you need something here you see let me know.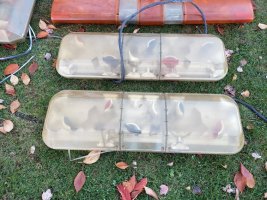 Star Interceptor bars? I think. Don't know anything about them, they do work but could use a bath. Again if you have a use for them PM me.
AeroDynic RWL.. sealed beam version, probably the only bar in this lot I plan on keeping.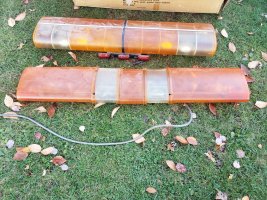 Jer-Dan, Jerr-Dan? Whatever wrecker jetstream.. Funny thing is I just finished one of these and have the parts to repair or complete this one.
MX7000 appears to be clear with amber barrel filters.. does have a
TA
on the back.
Now the Truck is cleaned out and the Mrs can stop her nagging.