Ok, I got my Target Tech Turbobeam Plus 53 model 210814 today. It needed some work, rotators were pretty much shot, base where reflector attaches broken on all. One was even held with a hose clamp. I guess the filters are too much weight for the assembly, Ive had a customer with one replace them with strobes since they broke. I wish i knew he tossed them, Id love to get the filters, Im missing one. The bar also needed a good cleaning, So i strpped it down and scrubbed/polished. The lenses didnt come out too good.
Nothing but the 6 rotators was wired (all rotating, no multi function) to rotate.
heres the pictures: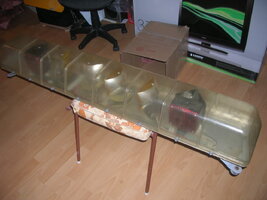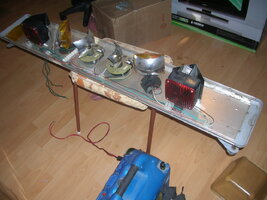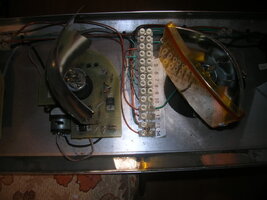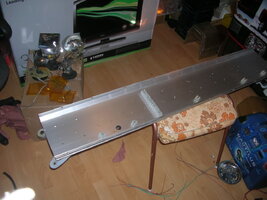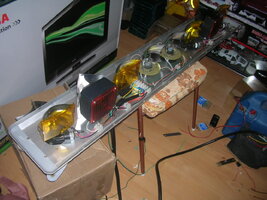 How do i get the functions to work? do i apply power to the small red, green and black wires? while doing that, do i need to have power to the big red and black wire (makes lights rotate).
Last edited by a moderator: