Wetumpka is a combination dept, the chief is full time then we are paid on call. We run about 500 calls a year mostly being all fire related and we only run medical when the local ambulance is not around. We have 4 stations and also have swiftwater rescue for the coosa river which host about 10,000 canoers and kayakers a year and has class 3 rapids most all the time.
Station 1 is in downtown and has 3 trucks and 3 boats and the same mule as EVFD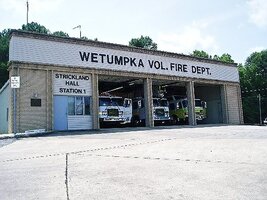 Engine 1 93 E-one hush 1500/1000
Ladder 1 98 E-one cyclone 100ft 1500/300
Rescue 1 04 E-one cyclone 1250/750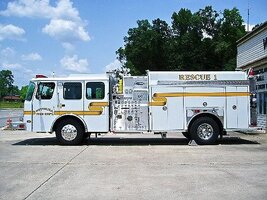 Station 2 is on the west side of city and houses 2 trucks the yellow Jacco is gone
E2 04 Cyclone 1250/1000
Brush 2 is a gmc ex-military
Station 2 is north of city and houses 3 trucks and a boat
E3 is 96 E-one Freightliner 1250/1000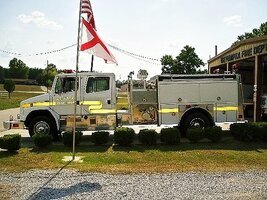 Truck 3 E-one Freightliner 1250/2500
Brush 3 08 F350 made by Crowe in Oklahoma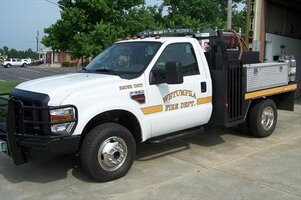 Station 4 is south of the city and houses 1 truck, we rent two bays. Also State fire marshall has a command unit and county EMA has a mass causalty trailer
E4 84 Pierce 1250/1000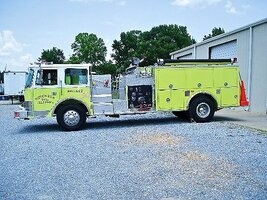 This is Brush 1 2011 F550 with all whelen eguipment and 400 gal of water. It was made by Nafeco which is here in Alabama. It will also have 2 whelen pioneers mounted on poles behind cab tomorrow.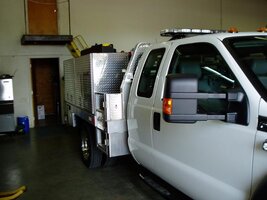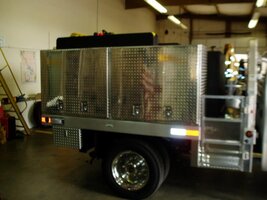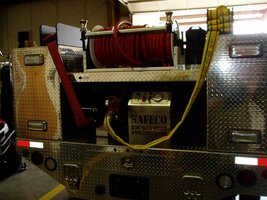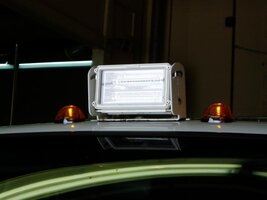 Last edited by a moderator: