Specifically between the single-level linear Super LED light head and the 5mm SmartLED light head. I can't find this bit of information anywhere, but how many LEDs does the linear light head have? I assume 4? So that begs the question, which is a brighter light? I've looked all over youtube for a comparison but haven't found one (search for "whelen 400 series" and you get all sorts of results).
To me it would seem like having 4 LEDs filling that entire light head would not "punch" as much as the 5mm version with lights filling the entire area. I know all of the MEDIC trucks here in Mecklenburg county use 5mm LED light heads and they really show!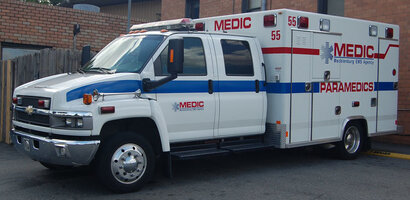 [Broken External Image]
:
http://www.whelen.com/_AUTOMOTIVE/images/Lightheads/400/400_Super_LED/hiresweb/40r2zcr.jpg
vs...
[Broken External Image]
:
http://www.whelen.com/_AUTOMOTIVE/images/Lightheads/400/400_LED/hiresweb/40r000xrr.jpg