Site Founder
Administrator
Whelen Edge strobe power supplies
Removed from a working 9000 series bar, one is original, one is a replacement 9m style. They were removed working, but untested since and priced to reflect. Price is for the untested pair.
List Date: 9/20/2016
For more info, click here to view the original listing:
Whelen Edge strobe power supplies
--------------------------------------
This item is no longer available.
--------------------------------------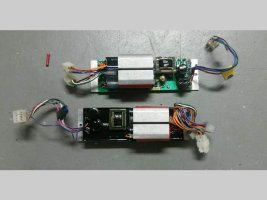 Last edited by a moderator: