This is my 03 Expedition. The work was done mostly by me with the help of 2 friends.
Front:
Grill - 2 red / 2 blue Axixtech Mini4's
Clear
HAW
's in fog lights - Nova waterproof strobe PS
911ep WL39RB on the roof rack (replaced the cross bar with it)
Rear:
back window - 1 red / 1 blue Axixtech Mini4, RR LL slimlighter
4
HAW
's, one in each tail light, one in each reverse light (amber HAWs)
Side:
driver's - R/B/R Xtreme09
passenger - B/R/B Xtreme09
Console:
Federal SS2000
Havis Shields vehicle specific console with;
Icom V8000 2m radio
Radioshack Pro 2096 scanner
Motorola Radius M1225 mobile radio
VIDEO :
http://s3.photobucket.com/albums/y95/un ... 0_0586.flv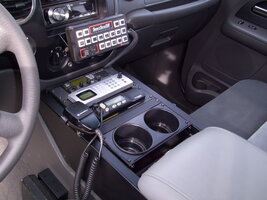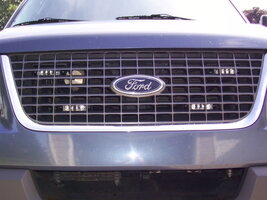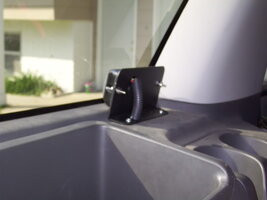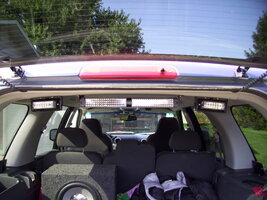 This is the trim panel that hides the SS2000 brain and the power supply for the rear strobes, never remembered to take a picture of the units secured in there...