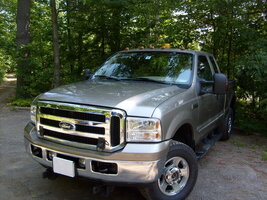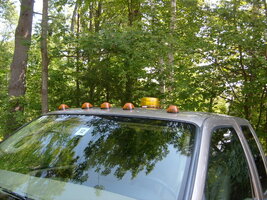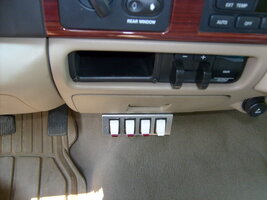 F250 with Whelen L31 LED360, and Whelen switch panel.
Switches, from left to right, control 1)Beacon on/off
2)Cruise light on/off
3)Low power enable
4)Beacon pattern selection, and Cruise light intensity choices
3rd picture shows cruise light in it's highest of 4 intensities, almost as bright as if beacon had a steady burn mode.
Dan
I do believe I posted this in the wrong section. Sorry.