I've gotten a couple requests for pictures. So here we go. Start off with a picture of the truck its self as of a couple months ago. Need a new picture.
2002 Chevy Silverado 1500
4.8L V8 4x4
Bully Dog Triple Dog GT Tuner
Gibson Exhaust
K&N Intake & Filter
2003 Tail lights
6000K HID head lights
Projector Housings
LED Front Turn signals
Chrome grille guard
2500 HD LED cab lights
Fender Flares
MB Gunner wheels
Goodyear Wrangler tires
LED interior dome lights
LED ID lights under tail gate
Whelen PCC8R Controller
Whelen PFBS12 LED Fog Lights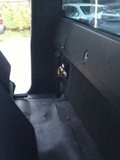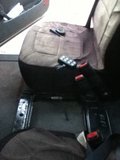 Here's the fog lights. They are incredible! From left to right: 1.) Nothing turned on. 2.) Headlights on 3.) ONE fog light on 4.) BOTH fog lights on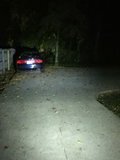 In this first picture EVERYTHING is turned on. Head lights, fog lights, cab lights, etc. The fog lights wash it out, no problem.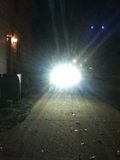 That's it for now until I get all of my other projects (console, head ache rack, bed rails, bed cover) finished which will hopefully be some time before December.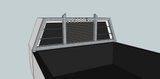 Last edited by a moderator: