For a couple of years now i've been working at the Netherlands highway agency.
This agency is responsible for maintaing the highways and making sure traffic flows safely and freely.
A lot of the job consist of dealing with accidents, lost cargo, debris on the roadway, breakdowns etcetera.
Last friday I was issued my new work ride, a 2010 BMW R1200RT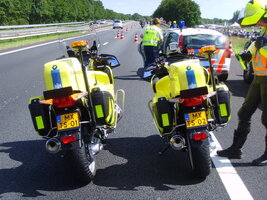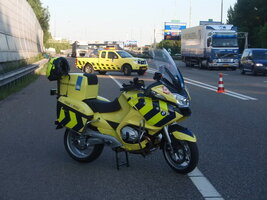 and here with two bikes of the same type, one operated by a dutch police force, the other a german police bike (at the Assen TT, last saturday).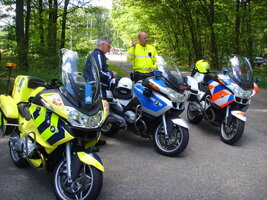 Greetings, Daniël