Amber, White warning lights, switch boxes, etc. (in addition to the red and blue listings here on eLightbars) will be listed on ebay.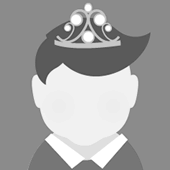 fittyo has been an eBay member since Mar-20-04 and has 100% positive feedback. Check out fittyo's full profile.
Basically..........most of my AMBER or WHITE warning product available at any given time will likely be listed on ebay under the same seller (not "storefront") name "fittyo." Ebay's selectively/randomly/arbitrarily enforced and ambiguous policies on "police related equipment" caused me to cease selling
anything
red or blue of any vintage, period, though others succeed all day every day.
A lot of WHELEN product in particular that I get in is sold via word of mouth rather quickly and doesn't make it to listing at all. This is a part-time thing for me, as it is for many others on this forum. While
many
of my items are already
well
below even cost, and always far below retail, if you have a group buy or multiple item purchase proposal, it doesn't hurt to ask........just depends on what it is and how many items you are after at once and to be shipped to one location.
Thanks for looking!