Hello there fellow collectors!
This time i have something special. I have been working on this project for quite some time. This is my Federal Signal CT-1. I started with a visi-bar frame, two 184 beacons, CTS lamp assembly and a lot of patience! Everything on this bar has been refinished. I powder coated the frame, mirror polished the stainless pieces, re-chromed the beacon bases and speaker. I had RYAN make me a split red/amber dome which, turned out just like federal would have done it. John Dorgan handled the re-chroming. I had two stainless steel discs cut using a water jet. These discs are the plates that the beacons rest on. Water-jetting was definitely the way to go, as they are perfectly round. The white beacon gaskets are from Dale Cohen. UMAN provided the CTS lamp assembly. FYRBOY refinished the nameplate for me. Thank you to all who contributed! I consider this to be one of my best projects to date. Please let me know what you think, but do not ask for a video as CFD125 has one for you to watch if you would like to see a CT-1 in action.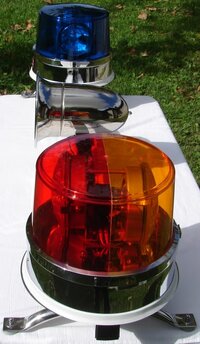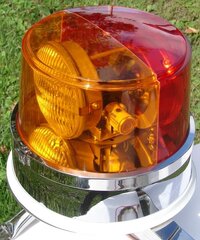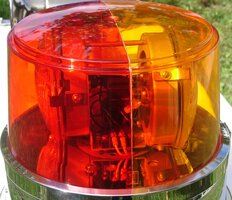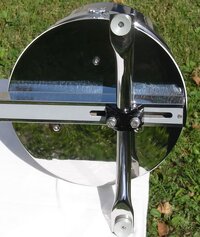 Thanks for looking and commenting!!