As mentioned in this thread here (
https://elightbars.org/forums/threads/whelen-centurion-custom-restoration.83690/
), I retired this Federal Signal Model 25 from service to be part of my collection for the rest of its existence. I'm pretty happy how these things work out! The crazy part is is that I never knew these all-light AeroDynics were lightweights! Much less heavy than the speaker grill models, even if those have no speaker in them!
I'll be getting some pics of the clean up process tomorrow. The amber lenses will not stay with this bar and I'm going to order a whole new different colored pair sometime this month. Pretty stoked to have one after so long
After being removed from wrecker: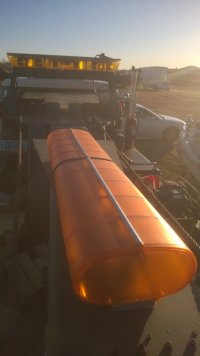 Safely at home, ready for a good clean...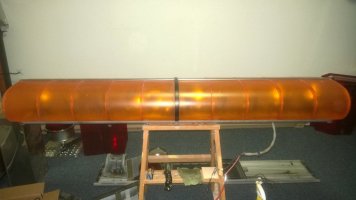 Quick video of course