About 1350 hours on Memorial day at the PD we got a call for a brown box at the post office, normally one would think no big deal it probably needs mailed. Well, this was a decent sized box with over 20 stamps and no return address labeled to a local bigger city police department lost and found. Needless to say, we got to cause all kinds of comotion out of that. Sheriff Bomb Squad, ATF, and Postal police all came out to play. Here are some pictures I took from my cell phone, they are not the best, but the get the point across.
Front of S.O. Bomb Squad Truck
Another front shot
rear shot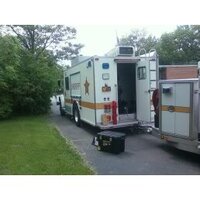 trailer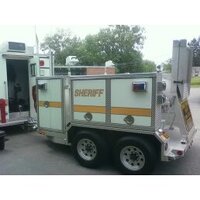 back of trailer. Personally, only 50 ft is kind of funny to me
Bomb tech walking up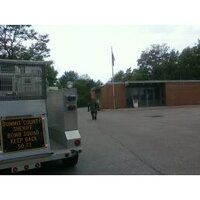 bomb tech placing X-ray panel, he is next to the white fedex box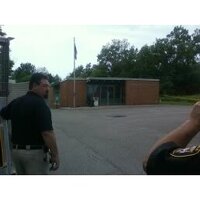 bomb tech setting up portable X-ray machine, he is at the bottom of flag pole in picture
At this point I stopped taking pictures and figured it might be a good idea to actually take some cover just in case. It turned out to be nothing, but even the bomb guys said that it sure had the makings and markings of being something. The box was left under a blue stand alone mailbox next to the white fedex box. I know it is kind of hard to tell by the pictures.